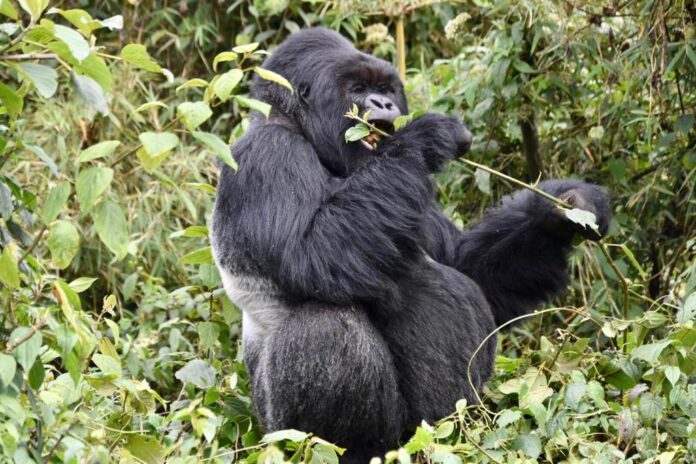 "Our country has come a long way," my cab driver reminds me as we ride through the capital Kigali, the scene of grotesque massacres in 1994 but now one of the most beautiful, organized, safe and clean cities on the African continent.
The journey from Kigali International Airport to my hotel room at the picturesque Kigali Serena Hotel, about 12 kilometers northwest of the airport, takes no more than 20 minutes.
The roads are smooth, traffic is light and the tree-lined streets of this small but far-famed city create a sense of repose – the perfect holiday destination anyone can dream of in the perennially beautiful, yet fickle Great Lakes region.
My cab driver goes on: "Without enough natural resources, tourism will remain our biggest foreign exchange earner for many years to come.
Positioning the country as a high-end destination means that we can earn so much from the so little we have."
It's three months now since the Rwanda Development Board (RDB) announced the doubling of the price of the gorilla trekking safari permits from $750 to $1,500, a move that sent shock waves across the travel industry.
Defending the price increase, Clair Akamanzi, RDB's top honcho, said that the decision "came at a much-needed time, after careful consultation and consolidation with key stakeholders; key stakeholders within the tourism and conservation industry were in agreement that the sooner the better adage is applicable this time round."
And even though there have been protestations from industry players, RDBs gamble seems to be paying off.
My visit on Wednesday to the country's Volcanoes National Park revealed that the park is still popular (very) with gorilla tourists, especially the Baby Boomers seeking a challenging hike through the thick forests of the Virunga range of volcanic mountains in search of the iconic primates. Today, almost all the daily 80 gorilla permits available to tourists are sold-out.
"If you look at most of the tourists here, you'll realize that most of them are old people, many of them retired," says Patrick, our guide.
"Many of them come here when they cannot even walk so we provide them with stretcher services. These are tourists who will continue coming to Rwanda despite the price of the gorilla permit."
In other words, Rwanda's gorilla tourists are mostly retirees who find no problem parting with $1,500 for a one-hour, once-in-a-lifetime encounter with the majestic, critically endangered mountain gorillas that reside in only three countries in the world: Rwanda, Uganda and the Democratic Republic of Congo. Uganda.
Following Rwanda's announcement, the Ugandan government said it had no plans of increasing the price of gorilla permits, at least not any time soon. Permits in Uganda still cost $700 per person. DR Congo charges $400 per person.
But Uganda seems to attract the price-conscious young trekkers while DR Congo's disadvantage is perennial: unending rebel activities near the Virunga National Park means that trekking gorillas from that side is never a good idea.
More than gorillas
And yet Rwanda is now more than just gorilla trekking. Following the recent re-introduction of lions and black rhinos to the Akagera, the country's biggest national park, now Rwanda also offers an authentic African wildlife safari.
Spanning over 1,085 km² and situated northeast of the country on the border with Tanzania, Akagera is Rwanda's counterpart to the famous savannah reserves of Kenya and Tanzania.
Now home to the African Big Five – lions, elephants, leopards, buffaloes, and rhinos – Akagera offers a lovely scenery, blue skies, sightings of all clans of wild animals and lots of other things to do – whether you are traveling solo or as a family.
More than 80 and 500 animal and bird species respectively are residents of this staggeringly beautiful national park, which ranks among the most scenic of Africa's savannah reserves.
Apart from the Big Five, zebras, cheetahs, hyenas, giraffes, monkeys, hippos, bush pigs, warthogs, baboons, crocodiles, antelopes and a host of other wild animals are some of the sightings you should expect here. The park also boasts more than 10 fresh water Lakes.
And for accommodation, the country's hospitality sector is now one of the most developed in the Great Lakes region.
International hotel chains such as Marriott, Radisson Blu, Serena, Park Inn, Zinc and Golden Tulip, among others, have all opened their doors in Rwanda, transforming the country from the "war tourist" destination it was two decades ago to a high-end holiday destination.