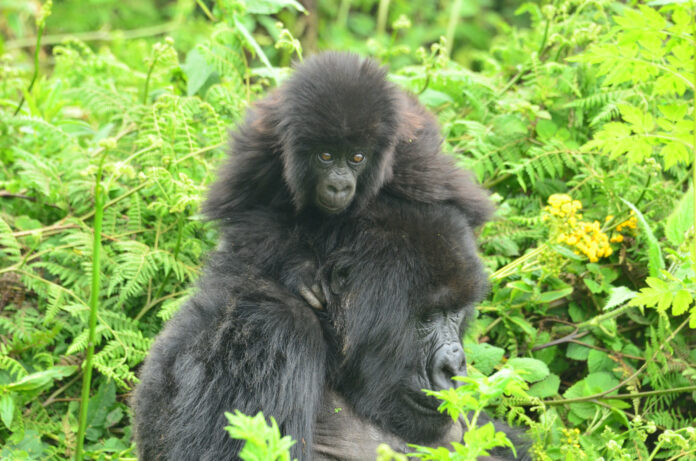 Uganda is a unique destination to take an adventure characterized with different interesting adventure sites to explore. Uganda "The Pearl of Africa" is located in the Eastern part of the African continent bordering Kenya in the East, South Sudan in the North, Democratic Republic of Congo in the West, Rwanda and Tanzania in the South.
The best way of reaching Uganda from your home country is by use of air transport means and you will land in at its major airport named Entebbe airport, there are several different airlines flying in and out to different countries which makes it flexible for every traveler to access Uganda, it requires to get an entry Visa for you to be issued with entry permission and it costs $50 USD per person, if you are in other Visas to Uganda the prices vary according to period awarded.
Without forgetting a valid yellow fever vaccination card is also a requirement plus your passport for entry permission. When you reach Uganda it's characterized with good accommodation facilities like lodges, hotels, guest houses and more located in beautiful cities, good transport systems plus enough security.
It's strategically located with different adventure sites which include Mountains, Rivers, Lakes, Forests and falls where different adventure activities listed below can be conducted from while on your Uganda adventure vacation.
Mountain Gorilla Trekking Experience
This is the most prosperous and attractive activity liked by most of Visitors to Uganda, it involves moving in a group heading into the Jungle following the established routes in search of these shy endangered ground dwelling herbivorous apes, these shy endangered apes in Uganda are only found in Bwindi Impenetrable National Park and Mgahinga Gorilla National Park and that's why this gorilla trekking safari journey is usually done only in these national parks.
After some briefing about dos and don'ts while in the presence of these apes by the park officials you are assigned a park ranger guide to lead you through the Jungle and usually these rangers are well informed of where these apes spent their last night, after discovering their location you are assigned a one-hour permission while in the presence of these apes seeing them playing with their young ones, feeding, laughing and taking photos of them for memories.
After that session next step is descending back to the park offices for gorilla trekking certificate award, usually to go for this activity you are required to buy a permit which costs $700 USD per person booked in advance before your trekking dates and once this money for the permit is paid its non-refundable for your own notice.
White Water Rafting
This is an exciting experience done along the Waters of river Nile. It usually involves sailing on the waters of the Nile using floatable boats (canoeing) by influence of flowing water because usually direction of this water is followed, Canoeing spades are used to prevent the boat diverting from the direction of flowing water and dodging of big stones and rocks characterized with in the waters.
Sitting on boat for the activity you are required to be putting on safe guarding gears like life jackets to prevent you from sinking in the water in case of any boat collapse, helmet to protect your head from stones and hard rocks with in the Waters. Leave all your electronic devices like phones, cameras and more behind because you may lose them in case the boat capsizes.
The starting point for this activity is in Kangulumira where by you drive off some distance from Jinja town up to this starting point, it is done in two ways where by you can do a half day or full day white water rafting but due to construction of the Bujjagali falls dam the full day activity is to be removed and only do the half day. The full day and half day activities cost $145 USD and $125 USD per person respectively.
While on the waters sailing there are kayakers following you to rescue anyone who may move out of the boat into the Water.
Bungee Jumping 
This is an activity which is also done on the waters of river Nile in Jinja but for it involves hanging on a rope falling from a point of higher level to the point of lower level down where a pool of water is characterized.
To go for this activity, you are required to be with a good health system free from diseases like heart attack, asthma, lung cancer, pressure and more, even pregnant women are not allowed to go for bungee jumping and the minimum age for this activity is thirteen years.
Usually for this activity is out of your will no one is forced so in case of any personal life failures operators of this activity are less concerned but usually first aid is given.
There are different sizes of ropes used according to weight of the clients, usually sloping down from point of higher level you will be waited by a boat down to transfer you from the waters up to land.
Zip lining
This amazing activity is done in Mabira forest, elaborating on this activity it comprises of different ropes tied on long big tree species so when going for the activity you will be required to climb the tree using the provided steps with a rope tied in your waist reaching the starting point you will slide on those hanging ropes from one to another by influence of the provided slopes, it's exciting sliding on the hanging ropes while gazing at your friends on the ground plus flora and fauna. Going for this exciting activity you are required to be physically fit and ready for it.
Mountain Hiking 
Mountain hiking is an adventurous and exciting moment you will never forget, in Uganda there are mainly two Mountains where this activity is done and these include Mountain Rwenzori located in the Western part of Uganda plus Mountain Elgon located in the Eastern part of Uganda.
This is the only adventure tour usually done in many days not less than one week, when you compare the two hiking Mountain Rwenzori is more favorable.
Planning to hike Mountain Rwenzori in the western part of Uganda do not forget to bring yourself strong hiking shoes, insect repellents to protect yourself from biting insects like mosquitos, tsetse flies and more, long sleeved shirts and trousers, Sunglasses and capes to protect yourself from dust and heavy sunshine, water proof jackets and bags to protect yourself and your gadgets like cameras & phones from rainfall water.
Usually, the journey is started in a group following the already established routes with the guides to lead you through the journey, en-route stops over are always there for resting and night spending following the days until you reach at the top. It's a must for you to be physically fit in order to enjoy this trekking journey.
Mountain Biking 
This involves riding sport bikes in the Mountainous landscapes of Uganda usually in a group following the established routes, the journey is usually very exciting since its associated with en-route game viewing, it requires you to be well updated on how to use a sport bike and physically fit for the activity since it's usually done in Mountainous areas.