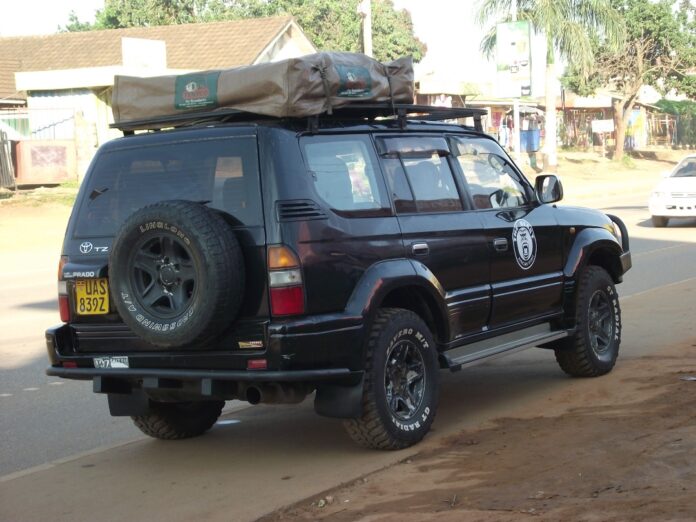 By all grades, hiring a car in Uganda is a good idea and it is the best way to explore Uganda conveniently and comfortably. Therefore, you should not be discouraged from renting a car just because it is a foreign country – Uganda.
I again assure you that hiring a car in Uganda is the best idea only that you have to be aware that some roads are surely very narrow than those you have been driving onto, so when you pass other drivers be careful.
I think like in any other country, you should not leave your hired car unlocked whenever you are going out of it for something, especially in major cities such as Kampala and others – where there are many idles and wrongdoers.
How rewarding is it to hire a car in Uganda?
Uganda is filled up with numerous places worthy a visit for any traveler who wishes to leave Africa with a great experience. It is really very hard and nearly impossible to fully discover all the adventurous and amazing places in Uganda. However, with your hired car, you can visit quite many of them than you would do with a public car.
A private car will offer you a lot of flexibility, independence and convenience to explore the Pearl of Africa – Uganda at the exact pace you would like, contrary with a public car. Therefore, a private car rental in Uganda has a lot of rewards than snags, of which some of the rewards include with a private hired car, you will be able to do the game drives in Uganda's remarkable national parks like Murchison Falls and Queen Elizabeth National Parks, hence having excellent and magnificent game viewing.
Among the big games you can see on your game drives include; African Lions, African Leopards, African Elephants, Cape Buffaloes, Zebras, and Giraffes, among others.
When you have a private car rental, you can go wherever you want to go without any difficulty and as quick as you would wish. And you can change at any time you want if at all you realize later that what you are doing or where you are heading to will delay you as far as your time is concerned, for example if you are on your Kampala city tours and you have decided to visit the Uganda Martyrs' shrines in Namugongo, about 30 minutes' drive from Kampala city centre.
You can decide to change your mind quickly and don't visit them if at all you find a lot of traffic jam and other problems on the way, and thus you can then alter to visit other convenient places around Kampala like the Kasubi tombs, Akayaanja Ka Kabaka (Buganda King's Lake), Lubiri Palace Mengo, Munyonyo Martyrs Shrines, Uganda National Museum, and many others.
Travelers should also know that most of Uganda's adventurous places are in rural and remote areas and not on highways, hence if you opt to visit them with a public transport (buses and taxis), you will end up boarding various means of transport to access that particular place you would wish to visit which is really exasperating, unlike with your private car where you can go straight to that specific place you want to visit.
For sure, it is a good idea to hire a car in Uganda and you cannot tell all its rewards unless when you contact 4×4 Car Hire Uganda (one of Uganda's leading and proficient car rental companies) to hire you a good-quality vehicle of your choice and then wait for the stupendous outcomes later on.