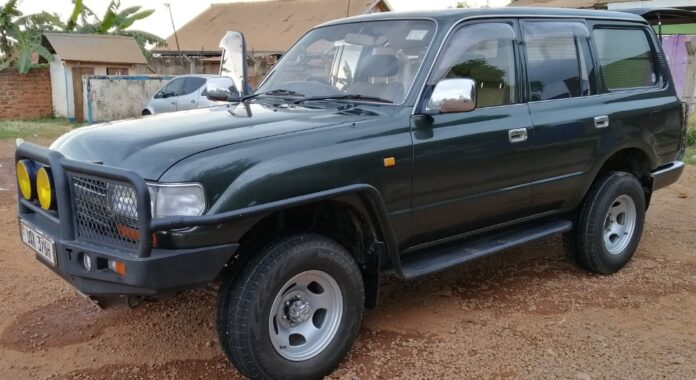 Consider the following while getting a rental. First of all, focus and choose from one car rental agency that fit on your needs. In Uganda, the best way to this is via the internet, remember to scan every possible agency before you make a choice.
Each car rental agency has its policies so you don't need to overlook at the top car rentals agencies on the list because you will get bored from the fast page take time to look as much as possible to some different companies to make your good choices.
Contact the agency and ask about their special offers, location, availability, pickup sites, rates, special rates, extra charges, insurance, and everything you can think of that can help lower what you have to pay for your car rental, or what would make the car rental more convenient for you.
Choose the best car rental services check well and you get one to find one that is most comfortable so it won't be a hassle. If you are flying to Uganda for instance, you can choose Entebbe International Airport or areas nearby. Most car rental agencies in Uganda offer free pick-ups at the airport and within the Capital city, Kampala and you are likely to pay a fee in any other location depending on its nearness to Kampala.
Choose the best car. Depending on your needs, find a car that could fit all the people you will have in it and the luggage. For families Toyota safari Van 4×4 will be good for your family's 7 to 9 people and Toyota Rav4 can afford for three to four People including drive. Toyota land cruiser is very stable on the road compere to any other cars for comfortability on the road while driving very many miles away from the city.
After you've totally decided on which car to take and the agency to use, don't forget to reserve it in time. http://www.carhireinuganda.com
Considerate tips to know before selecting a rental service.
To avoid inconvenience, you have to know the policies, terms and conditions for the agency and the necessary requirements Below are some of the most common services provided on Self drive or car Rental facilities to help you through your such:
Using Car Hire in Uganda is an easy and convenient way to travel in Uganda for both local and international tourists in the country' well make choice to have look of car rental services to make decisions for self-drive holiday in Uganda or you prefer a chauffeur drive hire, you will easily get the right service and affordable price. 'freedom' holiday, a family vacation or a business trip in Uganda.
The representative of car rental company can pick up the car from different locations. The most car rental agencies are within Entebbe or Kampala and other different cities within the country. Then from different big East African cities like Nairobi, Kenya, Kigali, Rwanda or Dar es Salaam/Arusha of Tanzania. If you living in remote areas, you may need to pay an extra affordable fee for drop off the vehicle. Car Hire in Uganda company will offer to drop car off at the Entebbe International Airport, hotel or guest house it's the clients to inform car hire services were to drop or to pick the cars.
2) Reservation
Avoid last minute booking for self drive, take your time to make your reservation to hire a car in Uganda to avoid inconvenience to your vacation. If you take time to think were to go on your holiday the car rental company will select the nice places for you to go and advise the operator is responsible for making reservations for your special events or activities the tourists are interested in at some places the reservations are required to be done well in advance to avoid last minute hassles.