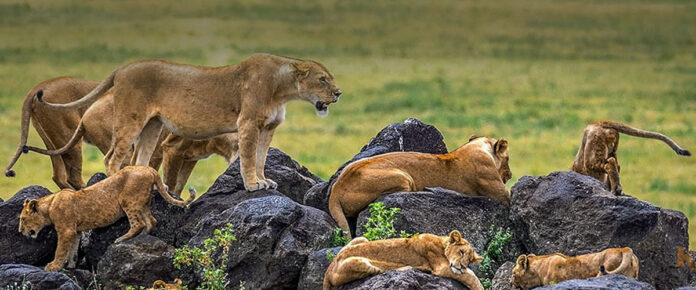 Do you need to explore something unique on your next travel? Uganda is for you. Renowned as the pearl of Africa, this country is a hub of natural wonders. It is situated in the eastern part of the African continent.
It shares borders with Kenya in the East, the Democratic Republic of Congo in the west, and South Sudan in the north, Rwanda in the southwest, and Tanzania in the South. Most world travel guides list this nation amongst the top reasons for most trips to Africa.
If you have Uganda on your bucket list for Africa, make sure not to miss these thrilling activities justified below.
Game viewing
For those who are addicted to Wildlife, this activity should be your first start. It grants you a chance to enjoy the never-ending spectacular views of different wild animals. This pursuit includes a drive-in vehicle with a pop-up roof around the park.
All parks for game viewing have well-established trails you must follow. Off-tracking isn't allowed. Expect a penalty if you are caught using unauthorized paths.
While in Uganda you can do game viewing in Kidepo Valley National Park, Murchison, Queen Elizabeth, and Lake Mburo National Park.
Gorilla Trekking
Gorillas are rarely seen. If you seek a special opportunity to meet these animals, don't hesitate to be part of gorilla trekking in Uganda. It includes treks to the jungle in search of a certain gorilla family.
Wandering through the jungle via rugged trails is a breathtaking adventure you shouldn't miss. Each family is allowed to be visited by a group of eight tourists per day. Time taken depends on the location of your gorilla group.
Boat cruise
Another interesting activity for you is a boat cruise. It creates a great platform for you to appreciate the beautiful views of surrounding scenery from the waters.
Besides Lake Victoria in Jinja, you can enjoy the cruise in Queen Elizabeth national park on the Kazinga channel, Murchison, Lake Mburo, and Lake Bunyonyi.
Chimpanzee tracking
This is for primate lovers. Uganda consists of multiple places that tourists visit to see the pretty chimpanzees. The main spot for this activity is Kibale Forest National Park.
This protected area is referred to as the country's primate capital. It is home to several primate species including the chimps. Apart from Kibale, you can visit Kyambura gorge, Budongo forest, or Kalinzu forest reserve for chimpanzee tracking.
Golden monkey tracking
If chimpanzees don't appeal, Uganda is also famous for Golden monkey tracking. This pursuit gives you a chance to meet the Golden monkeys in the jungle.
These species of the old-world monkey family live in the mountainous bamboo forested areas and feed mostly on the young bamboo shoot and stem. In Uganda, you can only have this adventure in Mgahinga Gorilla National Park.
White water rafting
Uganda is also ideal for water sports lovers. Rafting on the waters of the River Nile in Jinja invites many tourists from various corners of the world annually. Right now only a half-day expedition is offered. It starts in the morning and ends in the afternoon.
Rhino tracking
On your way to Murchison is the Ziwa Rhino Sanctuary, the only place that is home to the Rhinoceros in Uganda.
This protected area is situated in Nakitoma, Nakasongola district. It is a prominent stopover for most tours to Murchison falls National Park in the northwestern part of Uganda.
Mountain hiking adventures
Uganda isn't only for wildlife lovers but also mountaineers. It is home to several mountains that are great for incredible mountain hiking adventures in Africa.
The list includes mountain Ruwenzori in the western part of the country, Mount Muhabura, Gahinga, and Sabyinyo in Mgahinga National Park. There is also Mount Elgon in the eastern region of the nation.
Batwa trail experience
For those who need to soak up the culture and life of the Batwa people, this is the best answer for you. It includes a walk to the Batwa communities and a tour around the Garama caves. You get exposed to the standards of living for these people.
Engage in various local activities like basket weaving, use their hunting tools, and as well be entertained with their cultural performances. All this takes place in Mgahinga Park.
Zip lining
This is for a person who seeks something unique. It isn't for the faint-hearted, but rewarding if you make it up to the sliding ropes.
It takes place in the Mabira forest and offers breathtaking views of treetops, stretching sugar cane plantations, and a lot more.