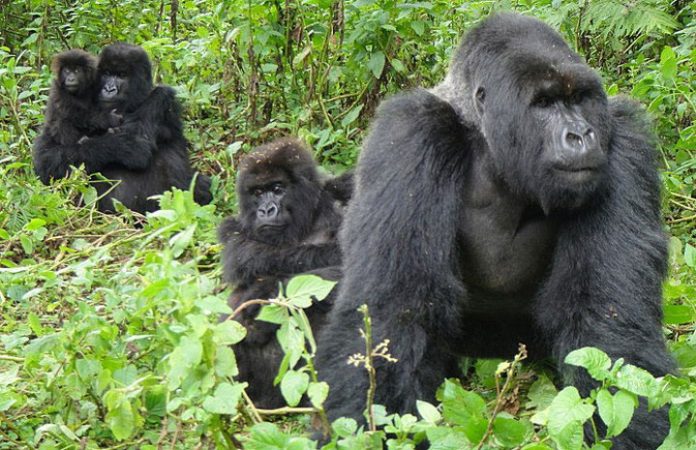 Enjoy the bespoke gorilla trekking tours in Uganda that have become tremendous experience due to the two gorilla national parks containing almost half of the world's left mountain gorillas in the southwestern parts of Uganda, these national parks were gazzeted in the areas suitable for gorilla survival. Uganda has got over thirteen gorilla groups that are tracked mostly by the foreigners and the local people in Uganda with the two groups being habituation for the great almost full day experience and none other than the gorilla habituation experience in Bwindi Forest National Park at the Rushaga and Nkuringo sectors and by names are Bikingi and Bushaho.
The fourteen groups are found in Bwindi Impenetrable National Park and these are found in the four sectors of the park including Ruhija, Nkuringo, Rushaga with the highest numbers of gorilla groups and the Buhoma sector which is the oldest sector in this park containing Mubare the first gorilla group to be conserved for tracking within the park. Visitors can either decide to track gorillas from Bwindi and do golden monkey tracking in Mgahinga Gorilla National Park or do both from Mgahinga Gorilla National Park where you find the Nyakagezi family and most photographers prefer this family due to the reason that the vegetation of Mgahinga Gorilla National Park is the same as that of the Virunga National Park and this is a part of the Virunga Massifs.
Golden monkey tracking in Uganda is only done from the smallest national park of Uganda Mgahinga, Mgahinga national park has got its uniqueness in being a habitant for the two endangered primates including the golden monkeys and the mountain gorillas hence being one of the favorite national parks to be traveled to in Uganda, golden monkeys are found at a higher altitude hence requiring one to be physically fit for the trek.
These are amazing and I recommend every tourist to Uganda include a day of golden monkey trekking, the shouting voices, the way they become suspicious and starts mocking people around becomes an interesting phenomenon hence inspiring everyone to take photos for a memorable experience. Trekking the Nyakagezi gorilla group is another interesting activity within the park, this is the only gorilla group found in the park as compared to Bwindi which has got fourteen groups.
The outstanding appearance of the park makes it a better place to visit including the outstanding swamps and valleys that enables you to appreciate the real value of the parkas you are on your trek. The park has got a well experienced staff that takes visitors throughout the activity and all the relevant information is provided. Visitors can also acquire more information from the headquarter gallery and what excites every visitor to the park is the certificate of appreciation from Uganda Wildlife Authority management that is given to every trekker in appreciation of contributing to the conservation programs of the park.