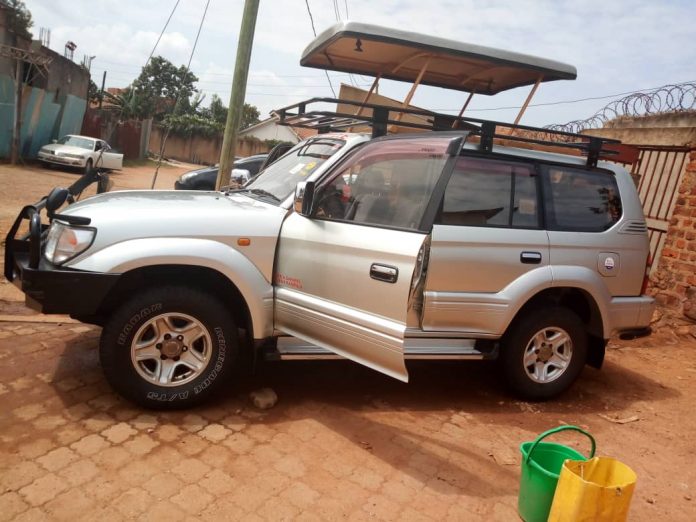 Arranging an African Safari and miss out Uganda on your bucket list is a total mess because you will have missed the source of natural touristic attractions which include Wildlife primate species, Culture and adventure sites.
Do you know why Uganda is called "The Pearl of Africa"? If not start budgeting for a Ugandan Safari vacation expecting to be notably rewarded with an amazing Wildlife safari, adventure and Cultural tours depending on your interests and witness why Uganda was named to be "The Pearl of Africa" with 4×4 car hire Uganda.
By position Uganda is located in the Eastern part of the African Continent bordering Kenya in the East, South Sudan in the North, Democratic Republic of Congo in the West, Rwanda and Tanzania in the South.
Uganda is characterized with Montane, Rain forest and Bamboo forest plus Swampy areas where the rare shoe bill are residents, it experiences both rainy and hot seasons with a favorable climate suitable for travelers.
There are several options of traveling in Uganda which include self drive, traveling with a tour operator (escorted safaris), use of public transport means which is not recommended due to its associated inconveniences and difficulties, from the experience gained self drive traveling and traveling by an operator are the most suitable for your Safari excursion as compared below.
Escorted Safaris in Uganda
This option of traveling in Uganda is considered to be more suitable for travelers, it involves either inquiring with your suitable local tour operator in Uganda to assist you with the all process of arranging your lifetime Uganda Safari and provision of services which include advising on the suitable Itinerary, provision of quotation for the Safari, hotel booking, Airport pick and transfer, gorilla permit bookings, transport services and fluently English speaking guides.
Another option for escorted traveling is by hiring a stable safari jeep like Land Cruiser Prado, Tx, Tz or V8 with 4×4 Car Hire Uganda plus a fluently English-speaking guide/driver but you book accommodation facilities like hotels and lodges by yourself.
On this option of hiring a car with a driver you have the right of following your suitable and interested itinerary.
Self drive Safaris in Uganda
This is rated to be the second best option of traveling in Uganda on your dream discoverable Uganda Safari.
It involves renting a stable and strong 4×4 Safari Jeep which include Toyota Land Cruiser Prado, TX, Tz, V8 at cheap and affordable prices for your safari holiday in Uganda, drive safe, adventure and discover Uganda by your own through visiting its top major touristic destinations.
Receive an offer from 4×4 Car Hire Uganda when you rent a car for long term starting from 7 days to three weeks and more and this goes for up to 5% discount off the original prices.
What's involved in Self drive? Terms and conditions governing the rental are available which you must go through and decide whether you go by them or not but to be issued a Car you must agree with them and sign on the presented hard copy, for security purposes a photocopy of your valid driving license and passport is required, all costs for the rental are paid on arrival.
For Self drive you have the right of terminating your itinerary in case you have some special interests which is not the same case when you travel with a local tour operator, extra costs may be experienced due to long distance drives, car breakdown, false information when you go self driving which is not the same case when you travel by operator.
To add on, for escorted safaris a fluently English speaking guide is provided to feed you with every information you may need but for Self drive safaris no guide provided unless you hire a park ranger when you reach in National parks.