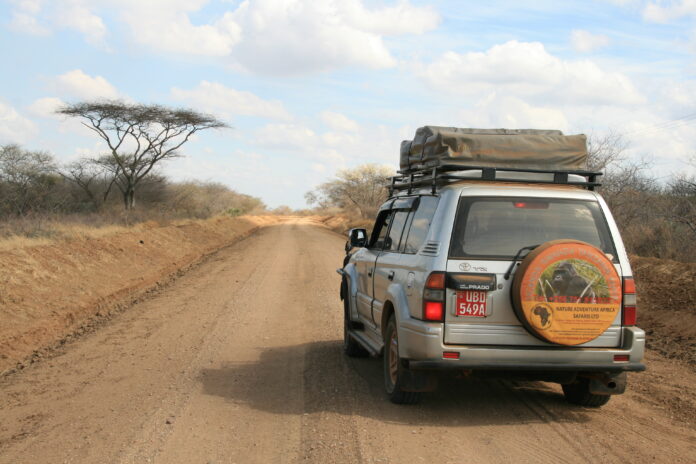 My 2 weeks self-drive holiday Uganda and Rwanda was a memorable trip from the start to finish. I just completed a 2 weeks road trip to Uganda and Rwanda organized by 4×4 Car Hire Uganda where I rented a 4×4 Car Hire Uganda. From the initial contact with their offices in Kampala, the attention to detail and prompt responses to all the email questions and queries were first class.
Moses was so kind and helpful helping organizing the 2 weeks trip ensuring all my requirements were met; nothing was too much trouble for her. The principal purpose of the trip was to trek the gorillas in both Bwindi Impenetrable National Park and also across the border in Rwanda, but the addition of amongst things, like time spent at Murchison Falls National Park, Kidepo Valley (great game drive in Grass Savannah at sunrise), Kibale Forest National Park (chimpanzee trek), Queen Elizabeth National Park (great boat cruise), relaxing time at Lake Bunyonyi and Lake Mburo were the added bonus.
I had an excellent experience renting a 4×4 Toyota Land Cruiser from 4×4 Car Hire Uganda. The car was not new but very well maintained with two spare tires. While I mostly drove in very remote parts of Uganda on dirt roads and challenging passes, the car never had a single mechanical problem. Also, the car was capable of tackling any obstacle along the way a great comfort when you only have yourself and the vehicle to rely on.
If you are coming to Uganda for self-drive safari and want to do a trip like mine, book your car with 4×4 Car Hire Uganda. Their knowledge and understanding of how to make a trip perfect from start to finish is second to none. I landed at Entebbe International Airport, and Moses was waiting for us with the car and helped with all necessities before sending us off to our adventure.
Very good service! They can bring the car whatever You are. Vehicles are well technically maintained and prepared for Ugandan off road. Roof top tents are good quality Tentco brand from South Africa.
The trip had good variety and balance with mostly 2-night stays in lodges so we could return and rest. But the days were packed with game drives, treks, boat safaris. We saw wonderful animals-lions, elephants, gorillas, chimps, giraffes, etc.
The gorillas in particular provided a great highlight and climax to our trip real David Attenborough moments. Anyhow, as tourists can't stay longer than 1 hour, we had to make a move, and seemingly the gorillas were doing the same. Most of them had left the feeding site and were waiting on the path we came from, when a few older boys and a Silver back that had stayed behind join up with the group! This particular scene can be seen in the video. The guides said we were very lucky to catch this.
I loved Uganda and felt very safe. People are so friendly. The roads were a mixture of good tarmac, bad tarmac and potholes, mud roads and gravel roads. Beautiful scenery along the way so the drives are not dull at all.
I crossed to Rwanda with all the car paper work, off to Mountain Gorilla View Lodge for an overnight. Mountain Gorilla View Lodge is a mid-range accommodation found in Musanze district northern Rwanda in Volcanoes National Park. It is just 10 minutes from the park and 100 km from Kigali.
The lodge stands in the wilderness with the panoramic view of volcanoes. It is situated on slopes of Rwanda Sabyinyo Mountain and at the bottom of Virunga Mountain ranges surrounded by spectacular view of volcanoes.
I did gorilla trekking which takes place from Volcanoes National Park and I encounter the gorilla for one-hour encounter. I also tracked the golden monkeys, this beautifully – coloured primate, which is endemic to the area and lives in groups of up to 80 individuals in the Park's bamboo forest.
A spectacular, challenging hike to Dian Fossey's grave and the ruins of her Karisoke Research Centre, set in the saddle of Bisoke and Karisimbi volcanoes at an elevation of some 3,000 metres. My safari ended at Kigali International Airport where I handled over the car to back to Moses, it was a memorable trip and thanks to 4X4 Car Hire Uganda.