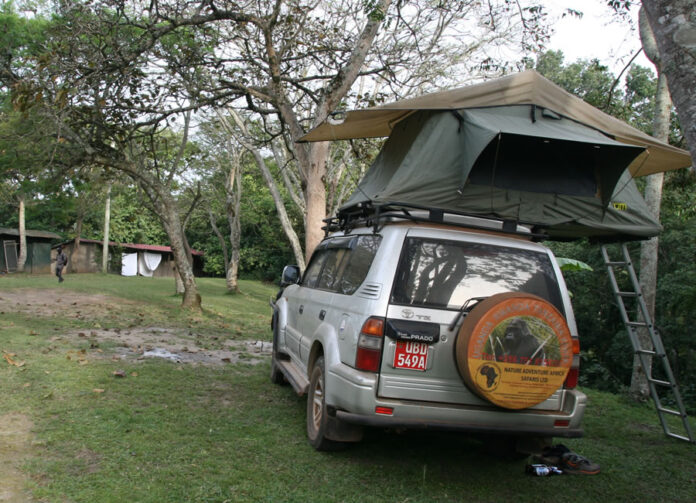 Found in the eastern part of Africa, Uganda is a favorite destination for travelers who visit Africa for Wildlife, nature, rich culture, delicious cuisine and incredible mountain hiking adventures.
This nation shares borders with Rwanda, Kenya, Tanzania, Sudan and the Democratic Republic of Congo. With its impressive attractions, great transport system, welcoming locals, stable security and favoring climatic conditions, it is no surprise that it appears on most travelers' wish list.
Tourists explore this country by various options. Here are the major reasons why a 4×4 Uganda rooftop tent car is the perfect way to go.
Less expensive
Renting a car for self-drive in Uganda can save you some money in your pocket than a person who choose a customized safari day. What you pay for is the car and fuel. No cost for a driver since you will be driving yourself.
There are many types of cars available for a road trip. The list indicates the 4×4 Land cruiser TX/TZ, V8, GX, VX, Toyota Rav4, Safari vans, and Nissan hardtop. The cost per day is standard and favorable. Those who take the vehicle for long term starting from two weeks receive discounted offers.
Besides the car, the tent is available at 20 USD per day. It accommodates two people. This means each person will be spending 10 USD per night on accommodation. It is cheaper than for a person who stays in self-contained lodge or hotel rooms.
The only cars provided with a rooftop tent are Land cruiser TX, TZ, V8, GX, VX and Nissan hardtop.
Great experience
Nothing is more breathtaking than driving on Uganda's roads. If you are addicted to road tripping, Uganda won't disappoint you. Sit down and draft a route to follow depending on your interests.
You can choose to start with the eastern region to northern and end with western region. The eastern part has multiple prominent attractions like Jinja city, Sipi falls in Kapchorwa, mountain Elgon and more.
For the northern part, don't miss Kidepo valley national park, villages and rich culture in the Karamoja sub region. From here, you continue to the north western area for the great Murchison falls national park.
The western province has some interesting spots like Kibale national park (known for chimpanzees), Lake Mburo, Bwindi impenetrable forest, Mgahinga, Sempaya hot springs, Mountain Ruwenzori to name but a few.
Mobile accommodation
With this option, you have your own mobile accommodation. There is no need for you to hustle with reservations for permanent rooms.
You just have to find a reserved camping ground and stop there to install your tent for a night stay. Most protected areas in Uganda have camping grounds for tourists.
Freedom & privacy
With a self-drive rental car, you have no limit for privacy. You are free to visit any place in the country at your pace. You have the right to change the travel route at any time. It is even possible for you to reach or discover the off the beaten path allures.