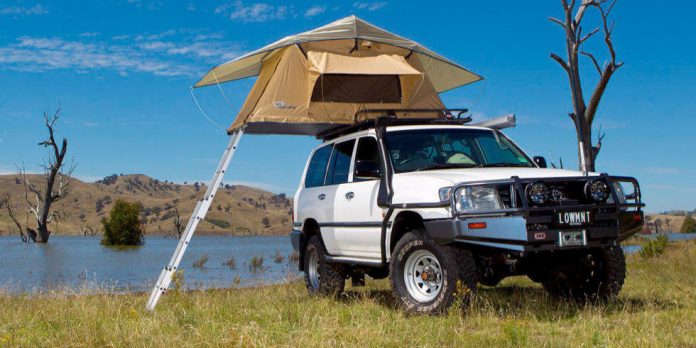 Uganda is one of the exciting destinations in Africa you can best explore on Self drive and don't even mind of traveling with a tour operator due to exposure and permission guaranteed on your own.
Uganda was declared as "The Pearl of Africa" by the first explorer Winston Churchill in 1908 after his great Uganda Safari vacation in 1907.
This exciting destination is located in the Eastern part of the African continent sharing borders with Kenya in the East, South Sudan in the North, Rwanda in the South west, Tanzania in the South and Democratic Republic of Congo in the West.
Uganda's tourism sector is boosted and favoured by major and genuine factors which include good accommodation facilities, good transport systems which include road transport, air-transport and water transport plus the good services characterised, good roads situated in good conditions both marrum and tarmacked roads which favor proper hauling of different Safari jeeps, good climatic seasons and stable security is also a major boosting factor.
Basing on experience attained below are the best ways of visiting Uganda on Self drive and experience a great exploration as far as Uganda's natural wonders characterised in its major habitats.
Plan for Budget first
Planning to visit Uganda in the Eastern part of the African Continent on Self drive its better you first decide on the budget which covers up all your spending to be characterised while on this Safari vacation, depending on the money you have on account and needs you either choose travelling luxurious, mid-range or go budget while exploring and discovering Uganda.
Draft an itinerary to follow.
After deciding on budget its better you decide on a suitable itinerary which best fits your budget depending on your needs, making sure that it covers all your points of main interest.
Hire a Car with 4×4 Car hire Uganda.
Hiring a Car in Uganda is an easy step provided you book with a suitable Car hire operator, while in Uganda for Self drive 4×4 Car Hire Uganda is the leading Car rental company specializing in providing all modes of different 4×4 wheels drive Safari jeeps at affordable prices.
Best Safari jeeps provided which are suitable for Safaris include Toyota Rav 4, Land Cruiser Prado, TX, Tz, V8, Nissan, Super customs, Safari Vans, Coaster bus, Land Cruiser extended and Premios.
Usually when you rent a Car with 4×4 Car hire Uganda for long term use, offers are granted which include discounts off the original prices.
When you hire a Car with 4×4 Car hire Uganda basing on their team employed there are much ready to deliver the Car wherever you are located in Uganda's major regions which include Northern region, Central region, Western region, Eastern region and Southern region.
Charges incurred on delivery depend on where you are located whereby if you are located with in the Central region no charges of fuel incurred on Car delivery but for other regions you have to meet some fuel charges incurred on Car delivery.
Hire a Driver.
If you predict to be uncomfortable going driving on your Uganda self drive Safari vacation.
Its better you hire the Car with a driver to take you through the Safari while feeding you with different information about Uganda plus Uganda's major points of interest located in different regions.
Hire Camping Gears.
If you are looking out for budget travelling and minimizing on your expenses its better you hire the Car and Camping gears with 4×4 Car hire Uganda at affordable prices and go camping in Uganda's major sight-seeings which are situated with reserved camping grounds for campers at affordable prices.
Hire a GPS.
This device is used in locating different places provided are listed on the google maps, if you are to go self driving in Uganda's major sight-seeings which include National Parks, Sanctuaries and Game reserves located in different regions but not well conversant with some routes its better you also hire the GPS with 4×4 Car hire Uganda at affordable prices and go locating your points of main interest.
Pack enough food.
Its better you pack enough contained food for your Self drive Vacation if you are to go camping in Uganda's major sight-seeings plus some snacks to eat during your leisure time.
You can either come with this tinned food from your home country or buy it when you reach Uganda in its major shopping malls and Supermarkets.
Request for a travel map.
Travel maps are always provided by Car providers to their clients who are renting the Car for Self drive since they help in showing and locating different routes heading to different major sight-seeings and other exciting places, so do not forget to ask for it in advance and on Car delivery.
Communicate with your operator.
It's advised that in case of any Car problem like mechanical problems while in field first contact your operator and seek for some help or rescue in case it's a serious accident.
That's the main reason why self drivers are required to come with a mobile phone and buy a local sim card when you reach Uganda.
Clients are advised not to repair the Car in the field without the operator's notice because you may be overcharged over a simple mechanical problem yet the operator can help and get you some one in your location who can fix that mechanical problem at reasonable charges.
Repairing the Car without the Operator's notice is contradicting with the terms and conditions in the agreement and if you do it don't expect of any refund from the Operator.