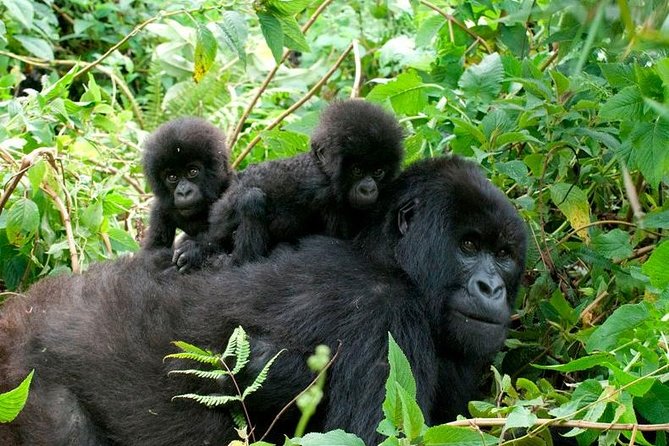 Mountain gorilla trekking has become a top priority for most travelers visiting Uganda or Rwanda for safari holiday experience. Many travelers still ask a variety of questions on how they can ensure that mountain gorilla trekking turns out to be a thrilling adventure as it is written about. Fortunately, Visit and Tour Rwanda brings you the most accurate answers to the frequently asked questions about gorilla trekking as presented below;
What is Gorilla Trekking?
Gorilla Trekking is the process of walking or hiking looking for gorillas in their natural habitats. Gorillas live in the forests of the mountainous areas or lowland zones. Gorillas are considered to be a single species, with three categories including the mountain gorilla.
What is the cost of a gorilla permit?
Regarding the cost of a gorilla permit, every country where gorilla trekking tours are conducted has its own price. In Uganda, a gorilla permit costs USD$700 all year round whereas Rwanda sells gorilla permits at USD$1500 and Congo gorilla permits cost USD$450.
When is the best time to visit mountain gorillas?
Since the mountain gorillas live within the tropical rain forest with the slippery and muddy grounds, dry season is also the best time for gorilla trekking. This is also between the months of June to September and then December to February. However, the mountain gorillas can also be trekked with in the wet season to make the tour more adventurous and more memorable.
When to book for a Gorilla permit?
It is worthwhile to book for a gorilla trekking permit at least 3 months in advance before the trip dates. Gorilla permits especially in Uganda are very competitive and are sold on first come, first serve basis, so early booking saves you from missing out on your life time safari dream.
What is the dressing code for gorilla trekking?
Dressing right for trekking is very helpful for every trekker. This involves hiking boots for easy movements in the slippery grounds and bites by ground insects, long-sleeved shirts, panties and hand gloves for protection against thorny bushes and rush leaves, sunglasses, hats to protect from direct sun, rain jackets and warm light jackets to provide warmth in the cold forest weather and unpredictable rain showers. Once a trekker is properly dressed for the jungle, an extraordinary experience is assured.
What is the age limit for gorilla trekking?
Only travelers aged 15 years and above are allowed to trek mountain gorillas. It's a mandate that everyone below the age limit (15yrs) cannot be allowed to trek even when he/she has paid or has traveled with a group of other trekkers.