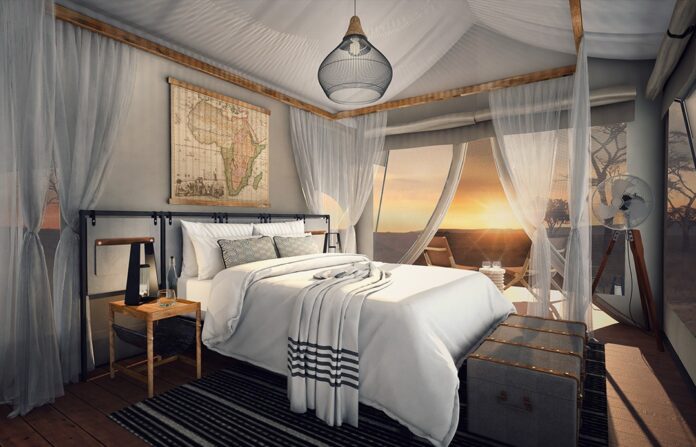 An African safari is an adventure like no other. Safaris offer game drives, hot-air balloon rides over the Savannah, meals in the bush, and other countless bespoke experiences, ones that are now more appealing than ever before as travelers are seeking out small group socially-distanced adventures in wide-open spaces.
As luxury travelers, there are some trips and experiences that you cannot miss. From flying first class on the top airlines, to visiting all seven continents, these once in lifetime experiences begin to define you.
You will stay in Rwanda luxurious lodges, tents, and eco – resorts as well as daily game drives to highlight your trip with abundant wildlife sightings.
For some, a luxury gorilla safari will mean having a private, luxury tented mobile camp erected in the finest game viewing region in Africa, with your own private guide and vehicle.
It will mean having just your chosen company surrounding you and spending the days with total freedom and exclusivity.
To be honest with you, it truly doesn't get better than this, no matter what your perspective of luxury is.
For those wanting more frills, you will have Persian rugs next to your beautifully sprung beds; you will have candelabra and silver service for your meals beneath the African sky.
You will have the finest guides that the country can produce to give you the ultimate safari. You might then like to have your own private villa or house on the coast, complete with superb staff members who will look after you.
You will have a private boat and skipper, which will take you to different islands for you to explore, snorkel around and from where you can dive.
It would be by using aircraft chartering from place to place and with the best guide pilots.