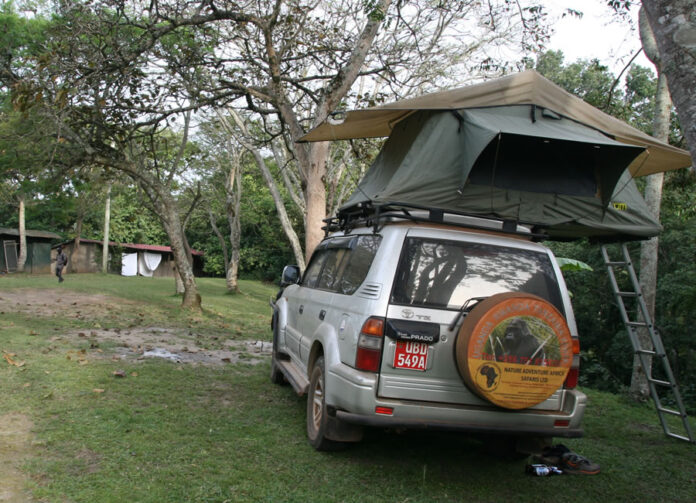 Look no further when looking for a 4×4 car rental with rooftop tent in company in Ugandan, 4×4 Car Hire Uganda has got you covered with everything you need on a self-drive safari. Excellent communication and customer service and affordable pricing. They get our highest recommendation! I rented for a couple of weeks and explored this beautiful country. It was a whirlwind of a trip and you never know what to expect when you travel to a new place but Uganda is truly beautiful and the people very kind and welcoming!
I am a 42-year-old single woman, and this was my first solo travel adventure. Uganda is truly a special gem and I have visited 6 other countries in southern and eastern Africa. I can tell you, there is no country like this. Uganda stole my heart and I am in love with it!
It has stunning landscapes and breathtaking views, the most delicious fresh food directly from the farms, warm friendly people, and the most special chimps and mountain gorillas in the beautiful forests (and big game too)!
I have been on several safaris before, so my focus in Uganda were the mountain gorillas in Bwindi Impenetrable Forest National Park and the chimps in Kibale Forest National Park. Everyone has to do this at least once in their life. I first reached out to 6-7 tour companies and began my research. I first started researching in the beginning of 2019. I had not heard of 4×4 Car Hire Uganda before and found them online through my various searches.
I contacted some of the mainstream larger adventure companies and was not impressed. I have to say I was so pleased with the response time and care from my travel advisor Maike. I am very detailed oriented and have high expectations when it comes to customer service. Maike was on it!
He impressed me with her professionalism, care, and had a great business skills set too, which is comforting when you are spending so much money for an adventure with such high and life changing expectations.
Example, no typos in her email correspondences. It's silly, but that comforted me. He always returned emails within a business day accounting for a 10-hour time difference. The other companies were not as professional and response time was too slow and I felt "lost in the shuffle." I corresponded via email with Maike and let him know what I was looking for, how many chimps and gorilla tracking's I wanted, my desire for high end lodges and accommodations, that photography was my hobby and I was coming with all my camera equipment, and that safety was a priority as a solo female traveler.
He designed a program for me within a very quick turnaround and pretty much had it on the first try, he nailed it. The process was as smooth as can be and felt too good to be true! Then 2020 Covid happened. Maike was great in assuring me everything would carry over to whenever we could all travel again and once the world was ready again. I stayed in touch with her throughout 2020 and he kept me posted on the status of the country, tourism, and the gorillas.